Skip to Main Content
It looks like you're using Internet Explorer 11 or older. This website works best with modern browsers such as the latest versions of Chrome, Firefox, Safari, and Edge. If you continue with this browser, you may see unexpected results.
My Library Account
1. Go to the Library website
2. Select My Library Account
3. Select USC Students and Staff or Other Borrowers
4. Enter username and password if asked
5. Use the tabs to see current or historic loans
6. Use the left side menu to find:
Loans
Holds
Fines
Blocks and Messages
Renew my loans
You may renew an item providing it is not billed, there are no requests on it, and you do not have any outstanding fines.
Login to My Library Account
Select My Loans
Select the items you wish to renew
Select Renew or Renew all
Note: Please return your loan by the due date
Login to My Library Account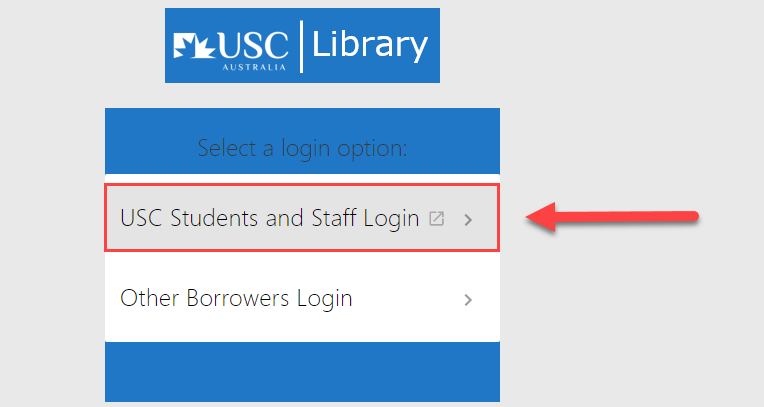 © University of the Sunshine Coast, Queensland, Australia | ABN 28 441 859 157 | CRICOS Provider No. 01595D

<!—START: Tawk.to Script--> <!—END: Tawk.to Script-->