Skip to Main Content
It looks like you're using Internet Explorer 11 or older. This website works best with modern browsers such as the latest versions of Chrome, Firefox, Safari, and Edge. If you continue with this browser, you may see unexpected results.
What is this guide about?
This guide provides links to subject specific information. To learn how to search for information, see the How to...Guides.
Use the menu above or the tabs along the top to navigate through this guide.
Starting an Assessment
Before searching for information, make sure you understand the task.
Chemistry news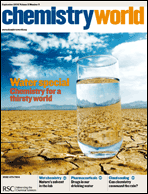 Chemical Science blog

Hot news in chemistry from RSC (Royal Society of Chemistry

ChemistryViews

Chemistry news site published by ChemPubSocEurope, an organization of 16 European chemical societies, publishing high-quality journals and the ChemViews magazine.

Science Daily

Online magazine and Web portal devoted to science, technology, and medicine.
© University of the Sunshine Coast, Queensland, Australia | ABN 28 441 859 157 | CRICOS Provider No. 01595D

<!—START: Tawk.to Script--> <!—END: Tawk.to Script-->